Make an Online Payment!
Sumerian Irrigation - Rainwater Harvesting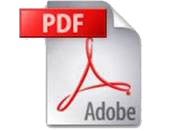 View Rainwater Harvesting Brochure
Certification Letter
Michael Sargent
Sumerian Irrigation
237 Pond Road
Bridgton, Me 04009
207-647-8866
e-mail address:mike@sumerianirrigation.com
website: www.SumerianIrrigation.com
SUMERIAN IRRIGATION EARNS CERTIFIED RAINXCHANGE™ PROFESSIONAL TITLE
Bridgton-based Sumerian Irrigation, has recently completed the application process and has been awarded the distinction of Certified RainXchange™ Professional (CRP) by Aquascape, Inc. This new rainwater harvesting professional certification program was newly implemented in June, 2009.
Certified RainXchange™ Professionals are the most qualified and informed RainXchange™ rainwater harvesting system installers in the water gardening industry. All CRPs are required to attend continual training and education seminars and maintain a proven record of outstanding work and dedicated customer service. In order to become a Certified RainXchange™ Professional, you must complete an in-depth application that includes referrals and an extensive knowledge base of rainwater harvesting and Aquascape's RainXchange™ System. All applicants must pass a test before receiving official certification.
Aquascape, Inc. of St. Charles, IL is North America's leading innovator in the water gardening industry and the inventor of the low-maintenance, naturally balanced ecosystem pond. Aquascape is committed to helping its customers succeed at building, selling and retailing water features while supplying innovative products and solutions that capture, clean and reuse the planet's most vital resource … water.
"Certified RainXchange™ Professionals demonstrate their concern for the environment by installing sustainable landscapes," Greg Wittstock, CEO and owner of Aquascape, Inc. said. "It's good to know that there are a group of professionals out there dedicated to smart use of water."
When a customer chooses a Certified RainXchange™ Professional, they can feel comfortable knowing that they are receiving the most qualified contractor to implement the RainXchange™ System which pairs a sub-surface rainwater harvesting system with a decorative water feature.
Sumerian Irrigation is now available for rainwater harvesting consultations and water feature installations. For more information on Sumerian Irrigation or to book a consultation, call 207-647-8866 or log on to (www.SumerianIrrigation.com).